Naturopathic Herbalist
Dip.Nut.Nat., BANT, AMH.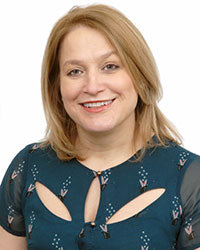 Angela is a Naturopathic Practitioner and Herbalist practicing at the Napiers Claid Clinic, Napiers Bathgate and at Napiers Glasgow. Angela studied her Diploma in Herbal Medicine and her three year Diploma in Naturopathic Nutritional Therapy at the College of Naturopathic Medicine (CNM). She is member of several professional bodies that require members to follow a strict code of conduct, ethics and continuous professional development and training. Angela is also qualified in a wide range of massage therapies, reflexology and has been a Reiki master for the last five years.
Angela has worked at Napiers ever since she qualified and also has clinical experience working for Dr. Sarah Myhill. She now teaches on the CNM herbal course in Manchester. She has many years of experience supporting patients with Lyme and co-infections.
QUALIFICATIONS
Diploma Herbal Medicine and a Diploma in Naturopathic Nutritional Therapy from the College of Naturopathic Medicine, Edinburgh
PROFESSIONAL MEMBERSHIPS
BANT (British Association of Nutritional Therapists)
A.M.H. (Association of Master Herbalists)
U.R.H.P. (United Register of Herbal Practitioners)
N.N.A. (Naturopathic Nutrition Association)
C.N.H.C. (Complementary and Natural Healthcare Council)